View rankings for each class by weight. Wrestlers are ranked at the lowest weight they have wrestled in the last 3 matches.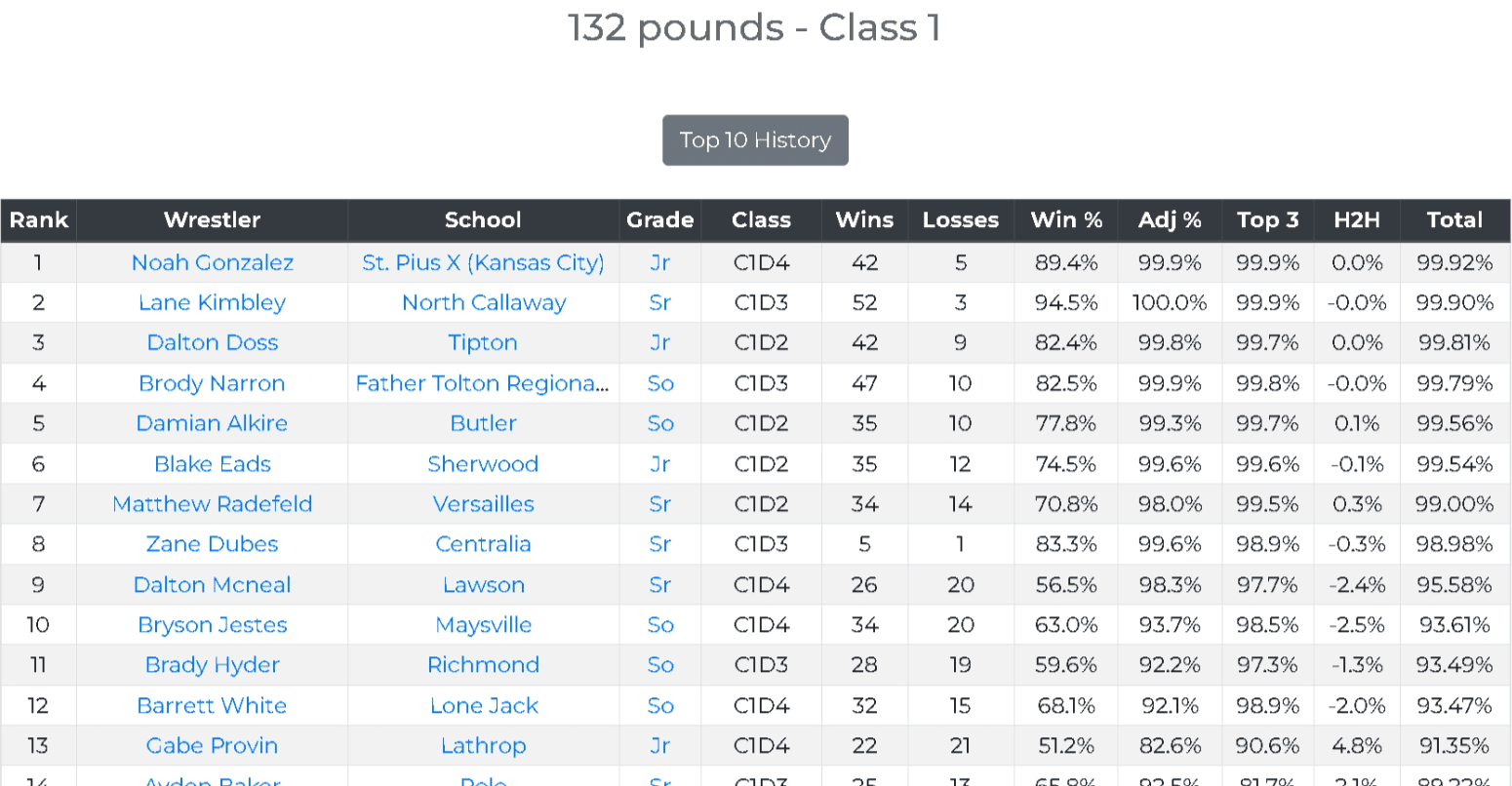 The wrestler profile allows you to quickly see information about any wrestler. This includes weight, school, grade, district, record, win %, adjustded win %, 3 best wins %, H2H adjustment %, total score, and rank. Below this info you will see every match that is recorded in TrackWrestling. The 3 biggest wins are highlighted in yellow. Click on opponent to access their profile, or the opponent's team to view their roster.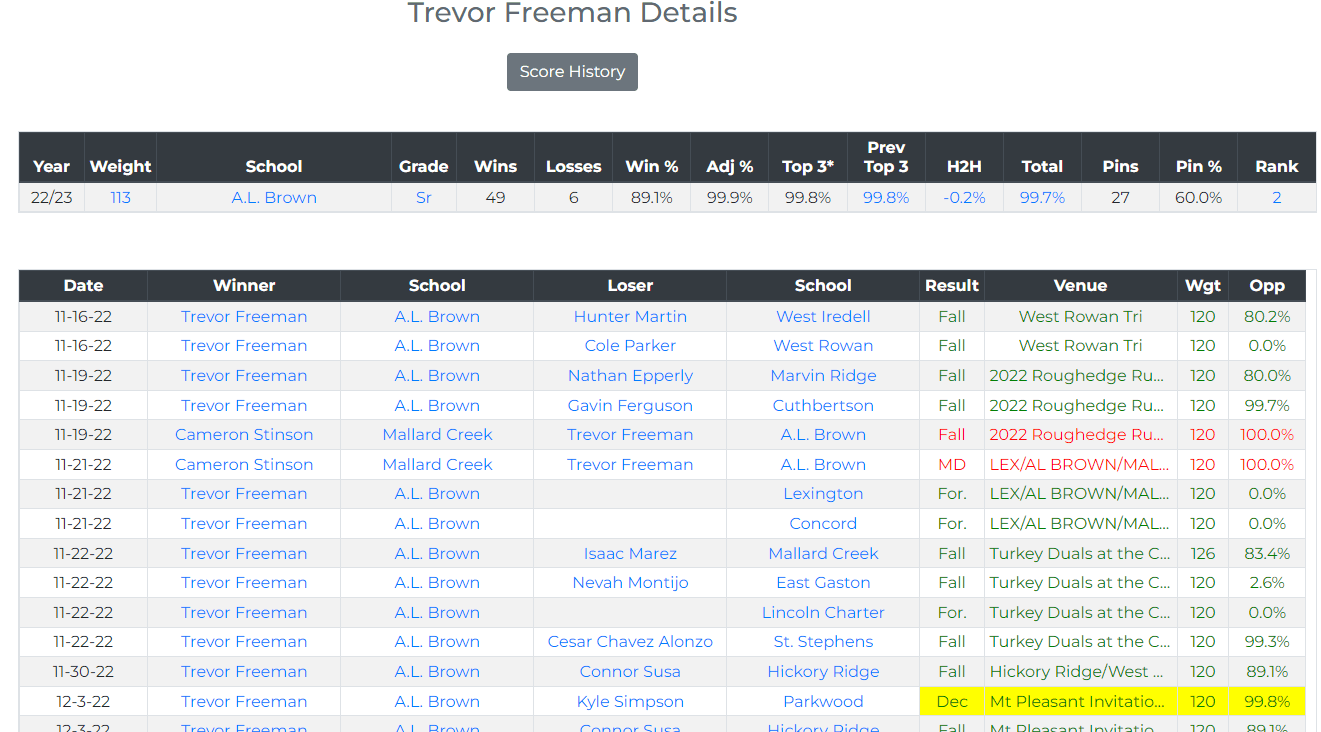 View any team's complete lineup with wrestler profile info. Click on any wrestler to see match results.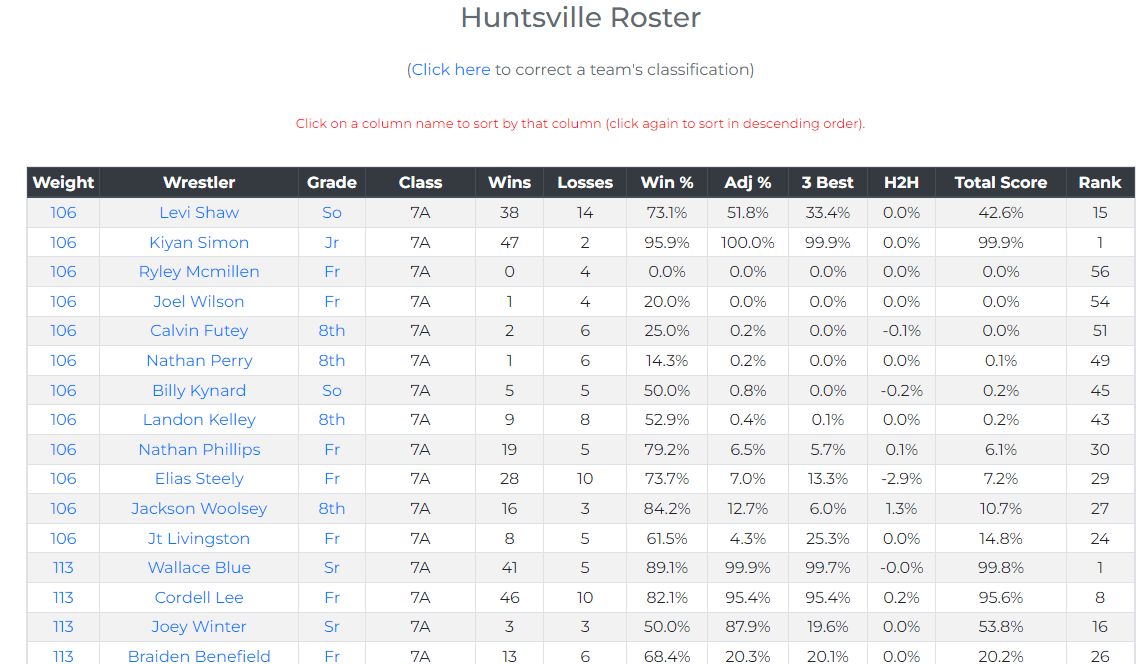 Team rankings are based on individual tournament-type scoring, not dual scoring, so each wrestler ranked in the top 8 is assigned points for the total team score. Dual team rankings are coming soon.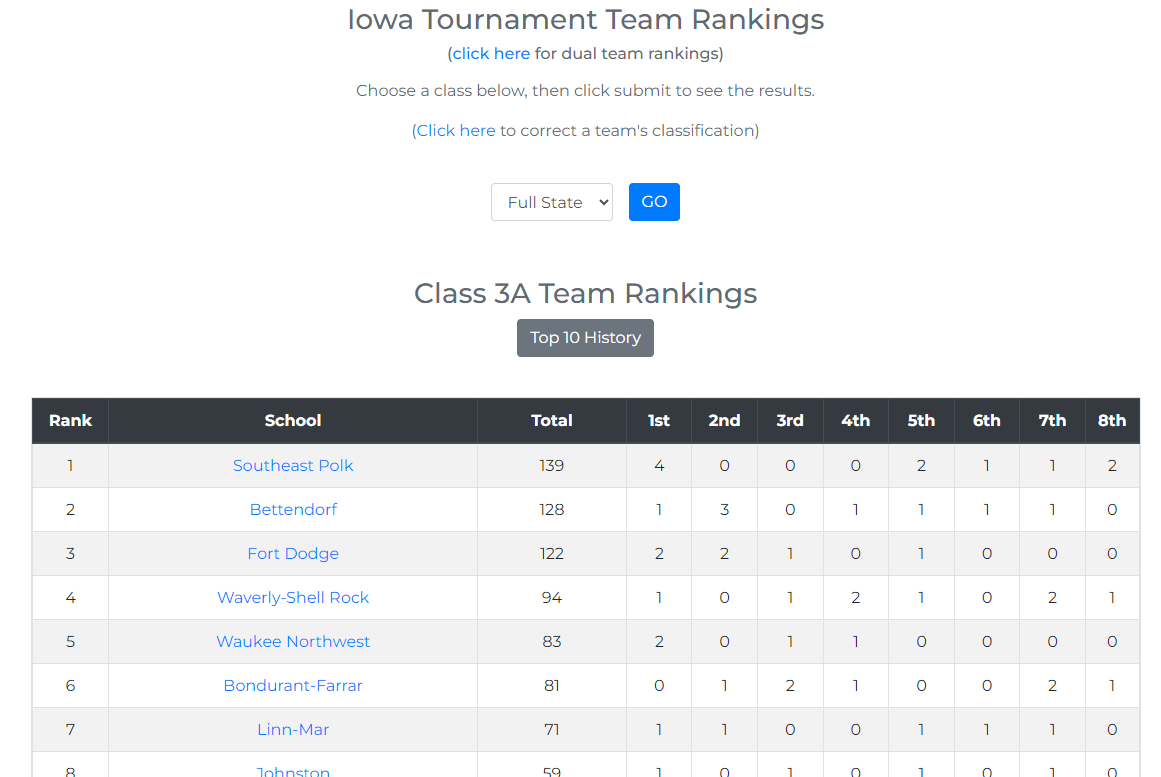 Catch up on the week's action by viewing the biggest wins of the week across the state.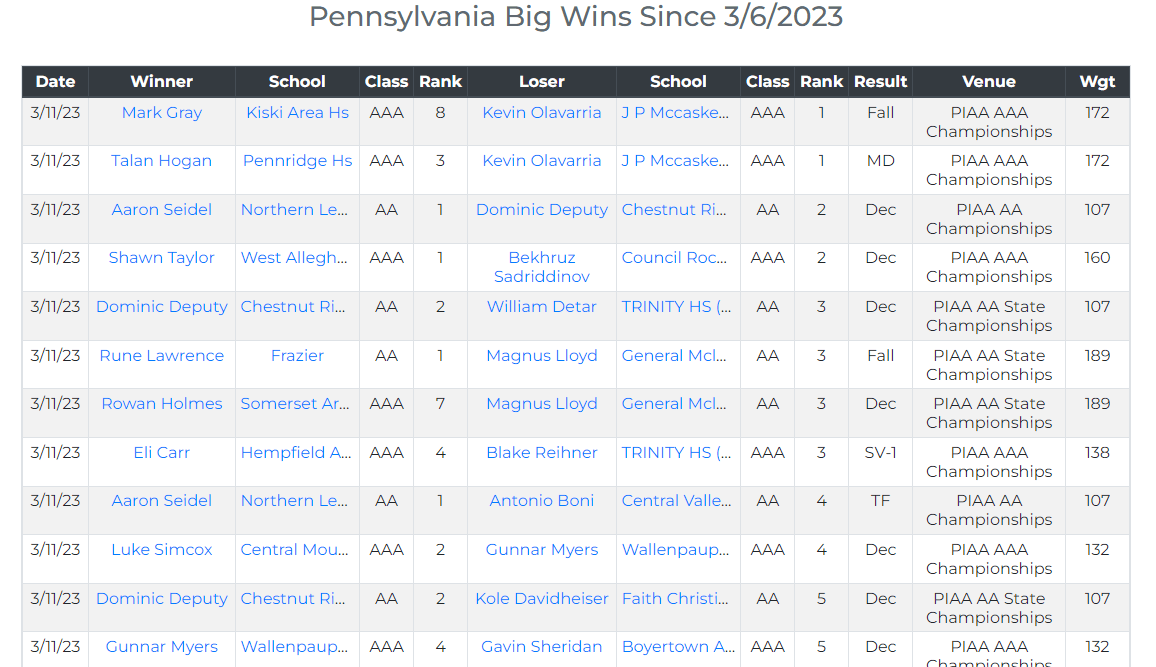 View the top P4P wrestlers in each grade regardless of class.